than a bunch of kindergarten girls playing soccer!
Don't let the picture fool you. A was blissfully unaware of the fundamentals of the game for most of the morning. I love that about her. While several girls on the opposing team elbowed their way to the goal, stomped feet , and pouted...A was happy to simply chase the ball (in any direction!) and giggle with her friends.
She played hard and had a fun time (and looked darn cute)...and thankfully...that is all her coach expects. And while the blue team could pass, dribble, line up their shots and shoot mid-field....our dear red team definitely took the prize for sweetest dispositions. And once their coach reminded them which goal was theirs...they even scored a few!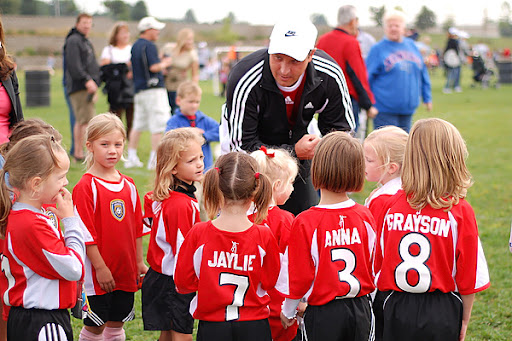 Kindergarten buddies...already fast friends :)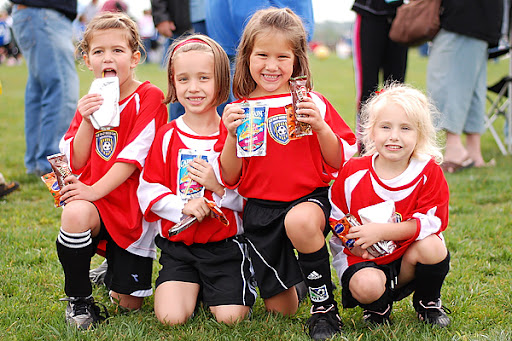 We'll be spending most Saturday mornings on the field this fall. More pictures to follow soon!